The Future Of SAP S/4HANA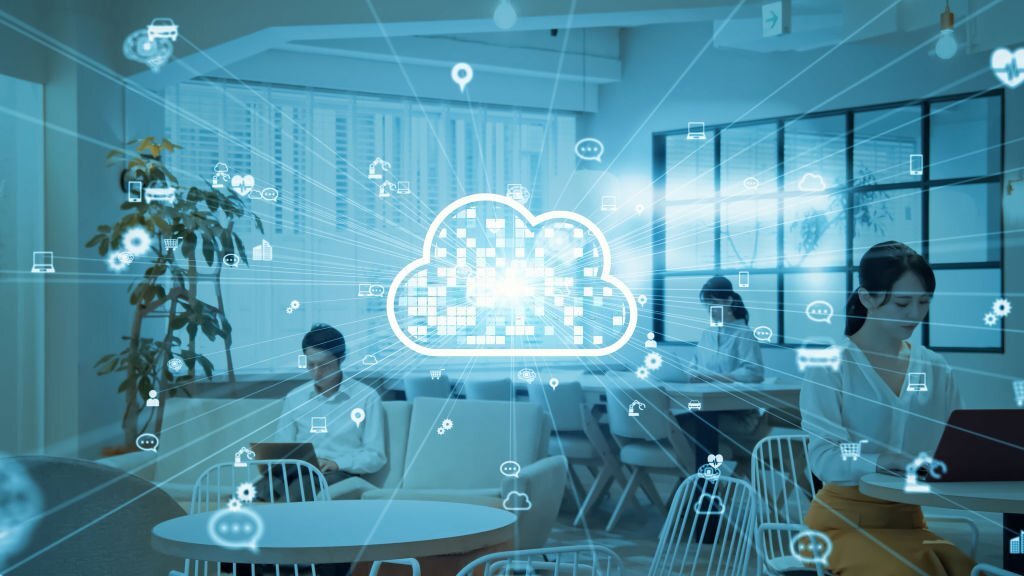 As a business owner, you're constantly looking for new, better ways to improve efficiency while reducing the overall costs of your operations. You focus on being the best in your niche while delivering quality output for your customers. 
When focusing on such endeavors, it is crucial to be at the top of your IT game to support the growth of your business and deliver benchmark performance. Interestingly, the SAP S/4HANA is the benchmark of ERP systems with abilities to amplify operations over the cloud.  
Besides, considering the success of SAP ERP over the previous years, it has proven itself to be the cornerstone of cloud operations for organizations of every scale. The success of SAP S/4HANA over the past few years has left many thinking the same question, what is the future of SAP S/4HANA in the ERP industry? 
Let's understand this as we try to decrypt the potential of the future of the SAP ERP in our blog. 
Current Possibilities Of The SAP S/4HANA ERP
It is important to note that SAP S/4HANA offers a wide range of product advancements in addition to being a quicker in-memory database. The number of tables utilized under Finance and Logistics has significantly reduced, thanks to the Fiori front-end update that brings many clever connectivity points. 
Another significant advantage of the current generation of the SAP S/4HANA ERP is the possibility of an application-like feel and the ability to be readily accessed through a smartphone, giving the software an edge over other contemporary software. The analytics are displayed side by side on the same presentation layer as graphs and other educational graphics. 
Whether detailed or not, reports may now be accessed online in real-time without needing to visit a BI system, and financial closure is expected to be significantly faster.
Currently, S/4HANA supports SRM and CRM on the same system, reducing maintenance and integration expenses. What's more? S/4HANA also supports native integration for hybrid situations with SuccessFactors, Fieldglass, Hybris, and Ariba. It also supports Internet of Things (IoT) applications while providing cloud and internal deployment options for the ERP software development solution.
So now that we have an idea of the current possibilities of the SAP S/4HANA, let's look at the future possibilities of the ERP system. 
The Future Of SAP — An Outlook For SAP & SAP S/4HANA
The current scope of SAP businesses has expanded into hundreds of thousands of clients who rely on SAP technology to manage their businesses. This positions SAP as the industry leader in enterprise software. SAP has repositioned itself as a platform for digital transformation in response to growing client demand. 
S/4HANA, SAP's flagship solution, promises to serve as the foundation of contemporary, agile, and digital organizations. SAP has increased its focus on cloud-based services. According to SAP's significant technical advancements, the need for a user interface via a screen or other device will soon become the exception rather than the rule for the digital core. 
The technological developments mentioned here include:
Statistical Models

Machine Learning

Real-time Integration

Voice Recognition

Cost-effective Sensors

Predictive Algorithms
Thanks to the possible potential of SAP, the S/4HANA will allow logging on to SAP will become nearly entirely unnecessary after adding these functionalities to the software's digital core. Instead, people and organizations will react to notifications about specific business situations that need to be handled, which will control how smoothly business operations operate.
However, since that's not all, let's check out the future possibilities of cloud-based ERP. 
Future Potential Of SAP S/4HANA
Real-Time Integration
To connect the physical world with the digital one, a precise real-time integration of data and transactions is necessary for such an automation-centered Digital Core. It will also be necessary to do away with the requirement for transaction entry into SAP. 
Three fundamental building components are required: high-quality data and a well-defined mapping between the source and destination systems. The third is an integration landscape that is robust and fault tolerant.
Sensors On Everything
A thorough digital record of events in the real world can be made possible by the falling cost of sensors and low-cost tags like RFIDs. Such information can relate to tangible goods like ship containers. 
Still, it can also be used to just information automatically gathered from sales teams, or it can even be downloaded as site visits and email exchanges, like the ones for engineers recording visits and parts consumed, among other things. Depending on the activity and location, it can also come from current consumers. 
Accurate Predictive Algorithms
Predictive algorithms are required to support predictive analytics once organizations collect high-quality data in real-time. Organizations may effectively look into the future and identify possible issues before they manifest as actual ones with the help of accurate forecasts and predictions. 
At this point, possible concerns can be communicated to the appropriate persons or transferred to automated systems that will account for them. The speeding of purchase orders for supplies where shortages are anticipated greatly in such illustrations.
Advanced Voice Recognition
In the future, we expect the SAP S/4HANA to leverage the full potential of machine learning algorithms. The platform is expected to look for real-time input in the form of real-time feedback added into the process when the workload exceeds their capacity to manage it. 
This might be a social media review or another kind of internet review. Such input can even be used to train the machine learning components to enable them to make decisions autonomously in the future.
SAP Is The Future!
SAP S/4HANA is ever-adapting. The ERP will play a crucial role in amplifying business operations for organizations at every stage. Besides, considering the current rate of SAP adoption, it might soon be among the complete end-to-end cloud solutions.