Overview Of The Public Cloud Version Of SAP S/4HANA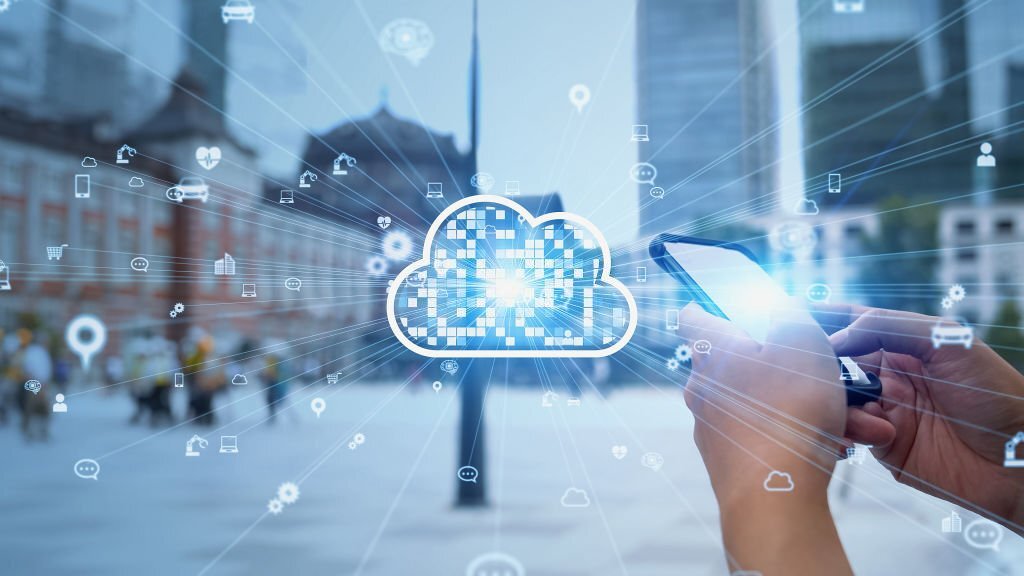 Hardly any organization or computer system does not leverage a cloud solution. The 'cloud,' as we know it, is the future of operations for businesses of all sizes, persuasive business owners with its limitless possibilities, flexibility, and reduced costs.
Regarding such cloud-based solutions, you can't miss out on SAP's S/4HANA, the benchmark version of cloud operations. The comprehensive ERP's private and public offerings are the software provider's two options.
This blog walks you through an overview of the public cloud version of the SAP S/4HANA module, giving you an insight into the ERP. Let's check it out in the following sections.
But, What Is The SAP S/4HANA Cloud?
As the name suggests, the SAP S/4 HANA cloud is the cloud-based version of the ERP system software solution. Unlike its private counterpart, this software version is housed in the cloud instead of traditional on-premise solutions, such as on a hyper scaler like Amazon Web Services (AWS), SAP server, Microsoft Azure, or Google Cloud.
Unlike traditional on-premises systems, the SAP S/4HANA Cloud provides businesses with the option to:
Reduce IT costs

Benefit from SAP best practices

Become more flexible and agile

Implement innovations faster
In principle, SAP allows business owners to explore numerous features over a tap with its "One Code Line" and data model. The software enables business owners to access real-time data, analysis, and insights on different stages of their operations, adding to their efforts as a business. 
So now that we have an idea of what the SAP S/4HANA Cloud is about let's look at the different modules available with the software. 
Lines Of Business in SAP S/4HANA Public Cloud
SAP S/4HANA Public Cloud covers many Lines of Business (LoB) functions to support various aspects of an organization's operations. The main Lines of Business covered by SAP S/4HANA Public Cloud include:
1. Finance
As the name suggests, this module helps organizations manage miscellaneous financial transactions. This module allows organizations to calculate their accounts receivable, general ledger, accounts payable, and asset accounting.
2. Sales and Distribution
The SAP S/4HANA Public Cloud also has a sales and distribution module that allows business owners to revamp their sales and productions. The module will enable organizations to manage sales activities, including order processing, pricing, and quotation.
3. Manufacturing
The production and planning module of the SAP S/4HANA allows business organizations to manage their business process easily. This module assists businesses in organizing and managing the production of goods and services, including floor management, planning capacity needs, and material requirements.
4. Human Resource
Its human capital management feature is one of the most reliable modules over the SAP S/4HANA Cloud. It helps organizations manage their human resources processes, including payroll, benefits, and talent management.
5. Supply Chain
As the name suggests, this module is designed to provide reliable supply chain management to business owners. This module assists in managing the flow of products and services, including acquisition, production, and distribution.
6. Customer Relationship Management
CRM, or Customer Relationship Management, is one of the most crucial aspects of modern-day businesses. Interestingly, the SAP S/4HANA also looks at such important aspects via cloud automation. This module helps organizations manage customer interactions, including service activities, sales, and marketing.
7. Asset Management
Asset maintenance and maintenance is another crucial module of the SAP S/4HANA Cloud database. It allows organizations to manage the maintenance of their physical assets, including reporting, planning, and execution.
8. Sourcing & Procurement 
The Sourcing & Procurement module over SAP S/4HANA adds an edge to your manufacturing process. It allows you to plan your production in advance while maximizing your operations. 
9. R&D/Engineering
Installing the SAP S/4HANA allows you to achieve insights in R&D and Engineering. It includes stewardship, product safety, project management, product lifecycle management, enterprise portfolio, and product compliance.
Looking at such possibilities, it's evident that you might be tempted by the thought of leveraging ERP software for your operations. So let's check out the implementation process involved in the software installation in the next section. 
6 Implementation Steps Of SAP S/4HANA Public Cloud
Stage I: Discover
Before adopting SAP S/4HANA Public Cloud, it is crucial to understand the possibilities of the cloud infrastructure. At this stage, companies and organizations look into the functionalities of the SAP S/4HANA, understanding how the solution can benefit their operations and amplify the business. 
Stage II: Prepare
At this stage, the firm is expected to prepare and provide the initial planning for the project. In this phase, the project is moved toward a soft launch; project teams are assigned, plans finalized, and the plans are underway for an optimal start. 
Stage III: Explore
Data and operations may be moved to SAP S/4HANA Public Cloud whenever the company is ready. The procedure at this stage is to execute a fit-to-standard analysis that allows business owners to validate the solution functionality of the project and include the scope of work to satisfy the business requirements. 
Stage IV: Realize
This phase introduces an integrated business and system environment built and tested iteratively based on the process needs established in the previous phase and recorded in the backlog. The project team produces cutover plans, plans for operating the solution, loads customer data into the system during the Realize phase, arranges adoption efforts, and loads customer data into the system.
Stage V: Deployment
The system can be introduced to the entire company when it has been tested and any problems fixed. Additionally, this can include implementing the system in several places or departments at various dates.
Stage VI: Running & Maintenance
After the system is implemented, it's crucial to run and maintain its operations to ensure it keeps working effectively and adapts to the company's changing demands. The installation partner also offers continuing support, updates, and fixes.
Is The SAP S/4HANA Public Cloud Sufficient?
SAP S/4HANA Cloud, Public Edition, may only be customized individually within specific parameters. The Public Cloud is a standard, ready-to-use solution for small and medium-sized businesses. It is reasonably affordable and rarely needs tweaking.
The drawback:
Because of the uniformity, there are fewer customization choices than with alternative systems; personalization is only feasible within the standards. Companies moving to the public cloud in line with SAP's unique standards, for example, can only utilize user-defined programs or third-party software to a limited degree.
For instance, businesses that want greater flexibility may choose the private cloud option. In contrast to the public cloud, the private cloud is built on services exclusive to and customized for one particular business.
As a result, the private cloud combines some of the benefits of the public cloud, such as standardization or the quick delivery of new technology and upgrades, with those of an on-premises system.
Only the on-premises version is, however, totally flexible. In general, businesses can use the SAP Business Technology Platform to customize SAP S/4HANA to meet their needs, for instance, through side-by-side extensions. After that, SAP S/4HANA may include the applications.
Conclusion
SAP S/4HANA is a well-suited ERP that allows organizations to make the most of their operations. It is a great solution for businesses across any stage of their operation who want to leverage the possibilities of informed decision-making in real time.
Sounds interesting, right? Leverage the true potential of your business with SAP S/4HANA Cloud today. Connect with Avelly to know more!