S.O.W. Inc. to straighten support structure of SAP business
To expand collaboration with Indian Multinational System Integrator, Accely Pte Ltd and accelerate global projects
S.O.W. Inc, a part of S.O.W. Holdings Inc.(Head office: 4-4-2 Higashiyama building 12F, Nihombashi-honcho, Chuo-ku, Tokyo Japan President Keita Okuda)and Accely Pte Ltd(31 Cantonment Road, P.O. Box: 089747, Singapore, Chief Executive Officer Nilesh Shah) agreed expanding the scope of services for system integration projects in Japan and overseas in SAP S/4 HANA and related businesses. We agreed to expedite the rollout of services for companies going forward to overseas countries from Japan and/or incoming companies from overseas countries and regions.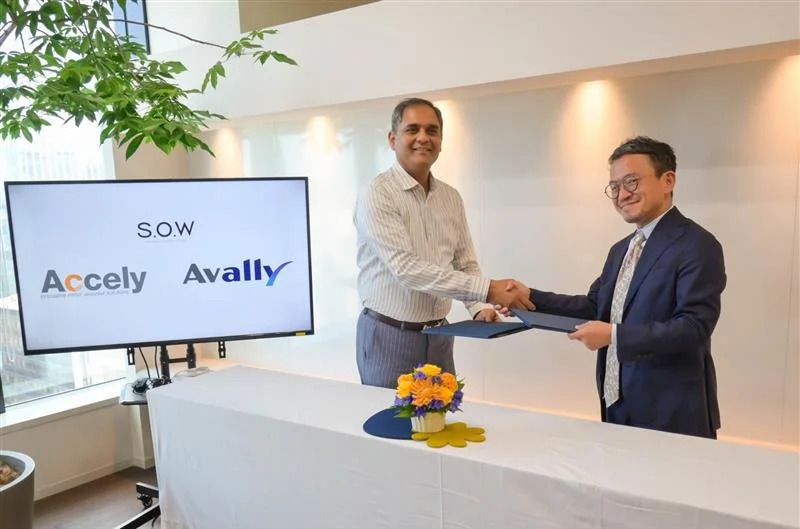 the S.O.W. Group has mainly proceeded the expansion (rollout) project from Japan to overseas countries and regions, including newly deployments and renewal projects related to the announcement of the end of services of SAP® ERP products. All those activities mainly propulsion by the Avally Division and focused on Asian areas especially China, Singapore, and Indonesia.
With this collaboration agreement, we Avally will leverage Accely's existing networks and expand the target area from the Asia-based to the Americas, Europe, and the Middle East. And provide cutting-edge implementation methods comprehensively, preliminary risk analysis in a short period of time, development and implementation from the design stage, change management, operation and maintenance, etc…
In addition, the migration projects are still rare in Japan, but has become an active market overseas, we will be able to extract and quantitatively analyze data from the existing system by utilizing the methodology based on the concrete implementation results and many of customer experiences of Accely, we will promote know-how to optimize the high-performance in-memory database of SAP S/4HANA and provide DX to the related peripheral systems.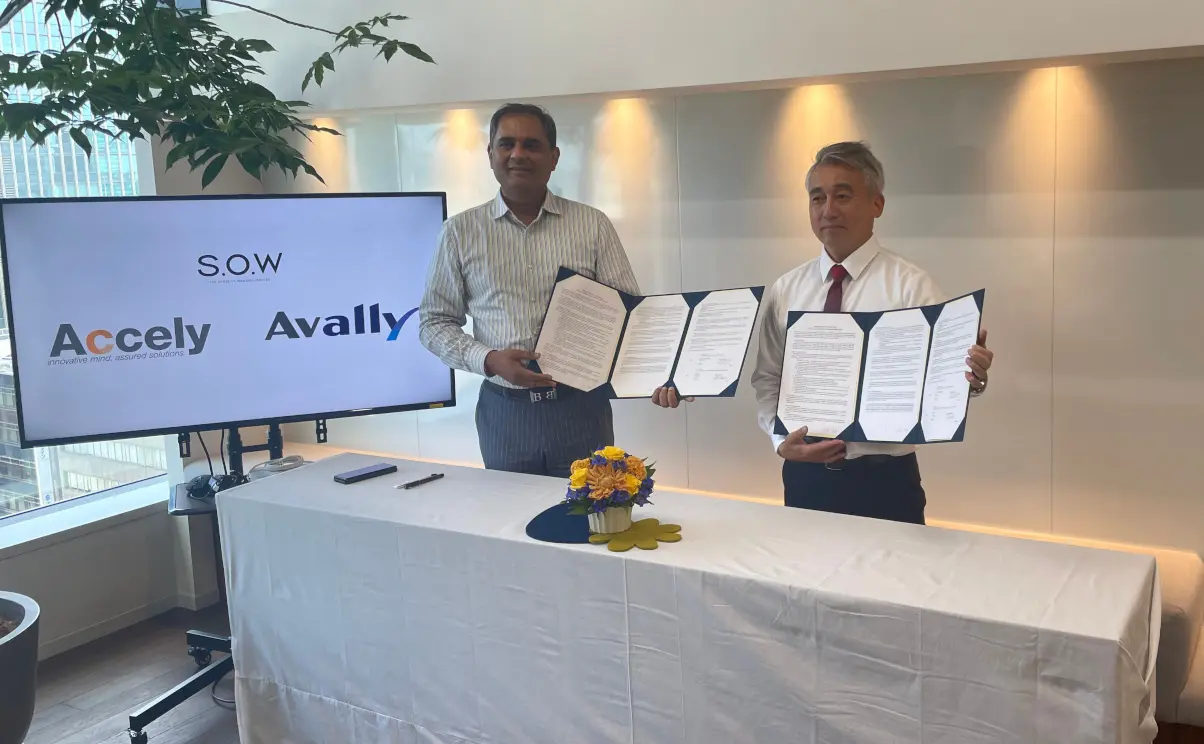 At the start of this collaboration, two of us S.O.W. Inc and Accely Inc have also started personnel exchanges, mainly engineers, on the premise of expanding the scope of collaboration in the future, not just on the technical side. We will also develop human resources for the continuous long-term support as a consulting service partner.
End of notes
【Accely Pte Ltd】
Accely is global system integrator with more than 700 consultants worldwide, successfully providing services to more than 350 MNA companies from 10 locations in 6 countries around the world, completed more than 450 projects, including more than 75 S/4 HANA projects.
Have developed more than 14 original industrial solutions in each areas such as Retail & CPG, Construction & Civil Engineering, Manufacturing, Healthcare & Lifesciences, Professional Services, Noble Metals & Jewellery, etc.
Not providing just only S/4, but also various related solutions including SuccessFactor, Hybris, Concur as a SAP Gold Partner. And acquired ISO9001:2005, ISO27001, CMMI Level 3, etc. Collaborated with many partners including CSP such as AWS, Azure, etc. Provide wide range of solutions and services from upstream process to design/manufacturing, implementation to operation and maintenance.
【S.O.W. INC】
S.O.W. Group, first and foremost selects, acts, and connects all things by each individuals proactively thinks about sustainability – "for the people who will lead the future and for the society"
"To be Excited with new Discoveries", "Inquisitiveness and Curiosity about Unknown Things"
"Feelings of Being Genuinely Impressed by Wonderful Things" – THE SENSE OF WONDER –
We treasure what everyone has from childhood, and we are mainly focusing on businesses with highly- social-synergies such as logistics and telecommunications. Regarding the system integration business, we are promoting it at the Avally business department as core.
※SAP、SAP logos and any of product names, name of services mentioned are registered trademarks or trademarks of SAP SE in Germany and other countries worldwide
※Other company names and product names mentioned in this release are trademarks or registered trademarks of their respective companies.
【Contact information for media inquiries】
S.O.W.Holdings Inc.
Division   : Marcom
TEL        : +81-3-6880-2041
E-mail     : sowkanri@sow-net.com
【Inquiries about this product and service】
S.O.W. Inc.
Division    : Avally
TEL      : +81-3-6880-2041
E-mail   : info@avally.co.jp